Recruiting and hiring tech talent is one of the most challenging challenges facing IT companies today. Now, convincing tech job seekers to join your company can seem almost impossible.
It is achievable, though, if you depend on best practices and technologies and employ some innovative techniques in the acquisition of tech professionals. That's why we've decided to share insider tips from our recruiters and department leaders on how they've cracked this nut, and hired the tech talent they need.
Tips on Attracting IT Talent
1. Support Remote Work
One of the most important qualities that IT applicants look for is the ability to balance work and personal life. Stand out as a company that encourages flexibility, attracting tech talent and, in addition, increases the productivity and motivation of employees already working for your company.
The pandemic has shown that workers can be productive, collaborate, and complete tasks even when they are not physically in the office. It will be a plus for you if you can show that you care about your mental health, especially topically. To attract and retain valuable employees, companies must actively work to make balance and mental health tactics part of their employees' routines.
2. Personalize your outreach wisely
A well-written job description can go a long way in attracting tech talent. It is much more than just a list of duties. This is frequently one of the first impressions a candidate for a job gets of your company.
Your job descriptions should be written in a way that is consistent with the role, the business, and the brand. Additionally, when drafting specifics like criteria and responsibilities, use headers and bullets to make the job description easier to understand.
3. Don't scrimp on perks and benefits
Although the rules of attracting tech talent do not always involve money, there must be monetary incentives that attract the attention of potential tech candidates. In this sense, you will find that young professionals are more interested in issues such as tuition assistance than in aspects such as pensions.
Moreover, a company that offers health insurance, childcare, or transportation also provides added value to prospective candidates. Therefore, let's make it clear once again that when learning to attract talent, you need to think not only about offering a good salary but about perks and benefits!
4. Promote Continuous Learning and Skill Development
The fact that the company has continuous employee training programs is a great attraction for those employees that the company wants to attract. These training programs should complement the knowledge and skills of employees and promote their growth within the company.
Organizations must understand this and create programs that encourage learning and the acquisition of new skills, as well as establish personalized internal promotion policies so that staff can be promoted on their own merit and professional achievements.
5. Offer Interesting Career Paths
Career prospects are often central to a candidate's decision, so it's important that companies highlight all available career development opportunities during the interview. Creating plans for training and developing the soft and hard skills of employees is a very effective way to attract the best talent.
Companies should consider implementing a job rotation program, giving employees an overview of the different skills needed in the company. And it is very important that the details of this program are laid out in the hiring process for tech talent.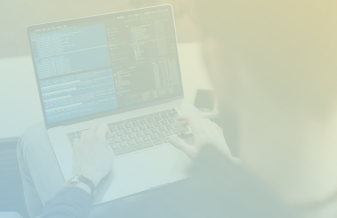 What innovative recruitment techniques can we use to attract top IT talent?
New IT recruitment methods and technology are emerging because they are more attractive to the best tech talents and allow companies to embody a more modern employer brand.
Job boards, sites dedicated to employment
Job boards are very popular for attracting tech talent. Tech candidates create their accounts and set up alerts to receive job offers that match their criteria directly by email. They also identify companies to send their applications to.
LinkedIn and social media
Social media are accessed every day: the use of mobile phones contributes significantly. The best tech talents follow companies and recruiters on Twitter, LinkedIn, and Facebook and share offers, for example, in dedicated groups on Facebook or LinkedIn.
Delayed video interview
The delayed video interview process consists of sending the candidate an online questionnaire in the form of a video. The best tech talents must answer it in front of the camera and send their video answer to a special platform.
What is tech talent asking for?
Now let's consider what IT specialists would like to receive from potential employers. We have made a small list of what experts often ask for:
Competitive salary;
Professional development;
Work with interesting projects;
Flexible work schedule;
Favorable working atmosphere;
Possibility of remote work;
Support and communication system;
Social packages and additional benefits;
Ability to influence decision-making.
Of course, each candidate's wish list will be different, but the general picture of the labor market is as follows. Also, employers must understand the basic needs of potential employees in order to successfully hire truly qualified specialists or a whole development team.
How Ficus Technologies can help with hiring tech talent?
Attracting talent is vital for all companies to achieve their goals and objectives, so attracting the best candidates and employees to your company is also part of a good business strategy.
Part of a company's competitiveness lies in its workforce, so human talent selection processes must ensure that new hires fit into the organization. A bad hire can have very negative results for your company, risking lost time and money, as there can be a significant drop in productivity, create a poor work environment and reduce the motivation of your staff. Although this may seem like an excessive and unnecessary expense, it is much more profitable to use Ficus Technologies' recruiting or outsourcing services in the long run than to develop the entire process yourself.
FAQ
What are common mistakes companies make when trying to attract top IT talent?
Common mistakes companies make when hiring IT specialists:
– insufficiently competitive salary;
– lack of development opportunities;
– lack of flexibility in the work schedule and remote hiring.
What is employer branding, and why is it important in attracting top IT talent?
Employer branding helps attract talented professionals, increases the likelihood of successful hiring, creates a competitive advantage, and ensures long-term business relationships.