Creating End-to-End Software Development to Skyrocket Your Business
At Ficus, we have accumulated many years of end-to-end software development experience with streamlined workflows to help startups, SMBs, and large companies set the right priorities and achieve their goals with custom-built, cost-effective, and reliable software solutions based on a deep understanding of their processes, needs, and requirements.
Our End-To-End Software Development
Services Are Designed For
01
Early Stage Startups
Aspiring to Debut with Their Software
We will help your team build your first software product and advise on all the nuances of its launch on the market.
02
Companies Launching
Their Product on the
Market
Whether your product is ready or needs to be built from scratch, we're here to polish it to a shine for a successful release.
03
Organizations Wishing to
Quickly Digitalize Their
Business
We will provide your business with a qualitative acceleration by digitalizing all key aspects of its functioning.
44% of our projects
come from referrals
Ficus is a software development company that assists large companies and promising startups in bringing ideas of any size to life. We achieve this by carefully combining an adaptive, goal-oriented methodology, cutting-edge technology expertise, and a deep understanding of market-relevant trends and insights.
What our End-to-End Development Process Looks Like
Idea Discussion
We discuss what goals your new software should achieve.
Business Analysis
We analyze the current processes and needs of your business.
Desired State Modeling
Our team ensures the improvement of the analyzed process.
Solution Design
Together, we approve the optimal solution to meet your needs.
Architecture Design
Our team comes up with how the software will look and operate.
Software Development
We create a solution step by step with constant quality control.
Continuous Delivery
We guarantee software stability by developing in short iterations.
Product Support
Our team continues to monitor the decision on an ongoing basis.
testimonials
Find out more about our client's experience working with Ficus Technologies and its results for their business.
They take the time to understand your business and goals before diving into the project. The team is very thoughtful in ensuring the service they deliver is exactly what you desire. They also bring their experience to the table to help them think things through.
They can easily bring someone on board who is up to speed really quickly. The depth and breadth of their technical talent stand out. When they bring on someone new, like when we decided to add the backend work, they came on board and added a significant contribution early on. It didn't take weeks before they were making progress.
What impressed me the most was how thorough Ficus Technologies was. After we discussed the solution, they would come back to me with a list of everything they got from the conversation, what needed to be executed, and what the timeline was. Their project management was phenomenal to go along with being the best programmers I've ever worked with.
They understood the qualities we seek in our professional and cultural positions, which are unique and admired. Unlike other agencies ' leads, all the candidates submitted to us were great and had true potential.
During the period of cooperation, Ficus Technologies showed great engagement from the very beginning of cooperation. There was ongoing communication between our team and the recruiters, so we were kept up to date with all the project details. They were supportive, open to talk, and ready to adjust the hiring process to our needs. We are very satisfied with the candidates recommended by Ficus Technologies.
Ficus Technologies designed a website that is visually appealing, user-friendly, and easy to navigate that beautifully reflects our organization's mission and values. Ficus Technologies also provided exceptional development services to ensure the website ran smoothly and efficiently.
The entire process of hiring was simple. We had a strict deadline and needed to find profs for our project, and Ficus made it: the staff they hired was extremely knowledgeable and provided us with a diverse pool of highly qualified software development services. We were delighted with their level of service and for sure would hire them again.
I strongly recommend staffing services from Ficus Technologies for those looking for good developers. Their distinguishing feature is that they took the time to learn about our company's needs and culture, guaranteeing a good fit. So, they studied our project and found an efficient and communicative team of software developers. Thanks to such staffing solutions, we could succeed in our project.
8allocate needed assistance and was discovering competent developers and the Ficus Technologies team connected us with various highly qualified specialists. The staff they offered was extremely accommodating and made the whole process stress-free. Our company applauds their knowledge and strongly recommends their services to every business because they are at the highest level.
We found an ideal software developer for our company thanks to Ficus Technologies. We were impressed by the high caliber of software engineers they presented to us during the process, which was smooth and efficient. After completing the project, we strongly advise anyone seeking staffing solutions to address the Ficus Technologies company.
Our company urgently needed a Frontend developer with React.Js knowledge. We contacted Ficus Technologies about possibly engaging their specialist to work on our project, and they provided us with a developer whose technical skills fully met our needs. The project was completed on time and met all our requirements. We highly recommend Ficus Technologies.
We had an urgent need for a skilled professional, and the Ficus Technologies team went above and beyond our expectations. They successfully identified competent specialists for our project, enabling us to fill the vacant position swiftly. We applaud their professionalism and wholeheartedly endorse their services for any enterprise.
They worked challenging and gave us quality services. It was an excellent experience of cooperation with the Ficus Technologies team, which is professional and proactive and supplied outstanding software developers to our organization. We are incredibly thankful for their assistance and would gladly hire them again for our future projects.
Why Should You Start End-To-End
Software Development Services With Ficus
Case studies
Dive into our recent case studies and find out what value we have been able to bring to our clients.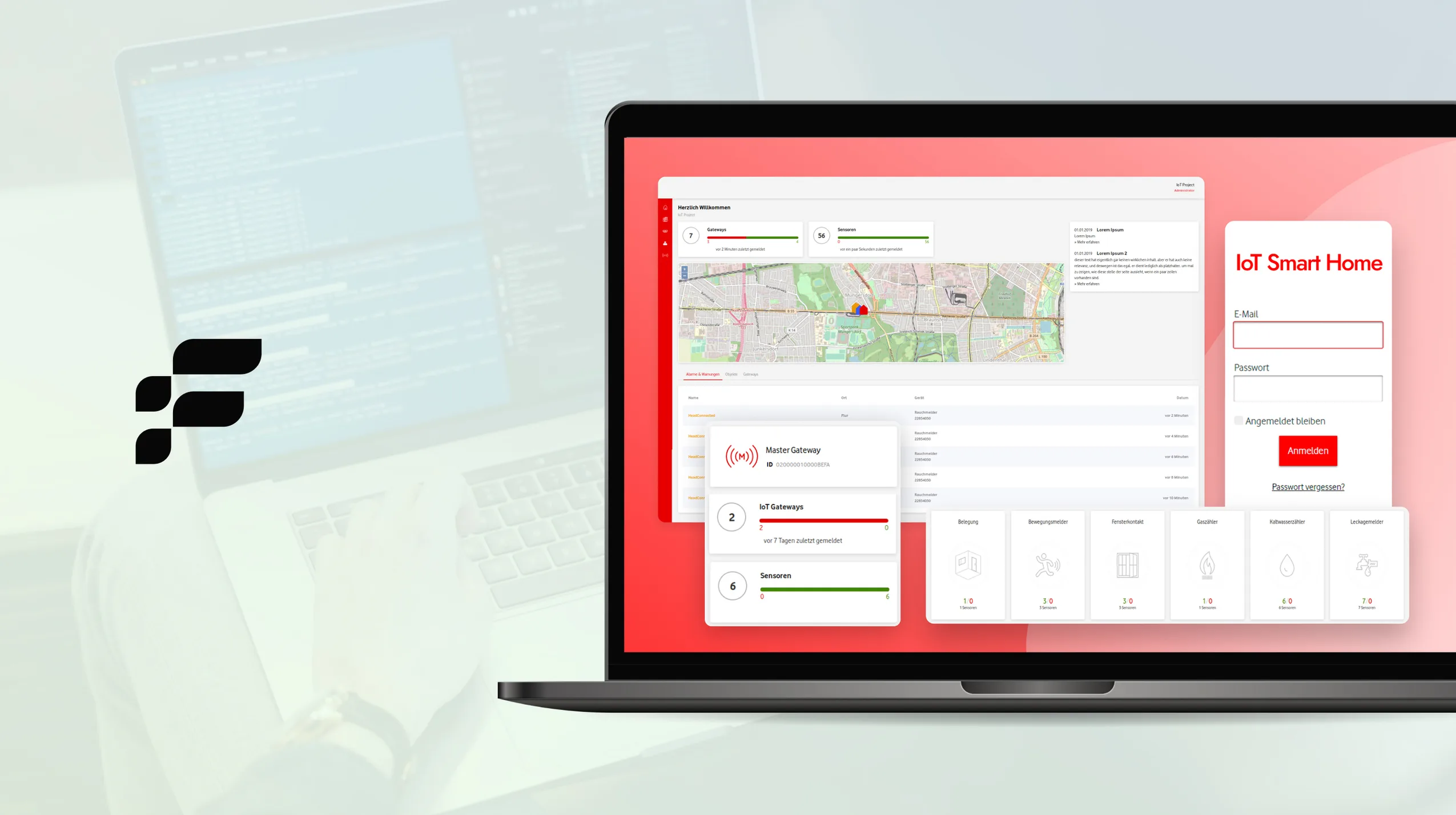 Read more
The product makes it simple to securely enroll, organize, monitor, and remotely manage IoT devices at home, over an entire floor, or across a whole building.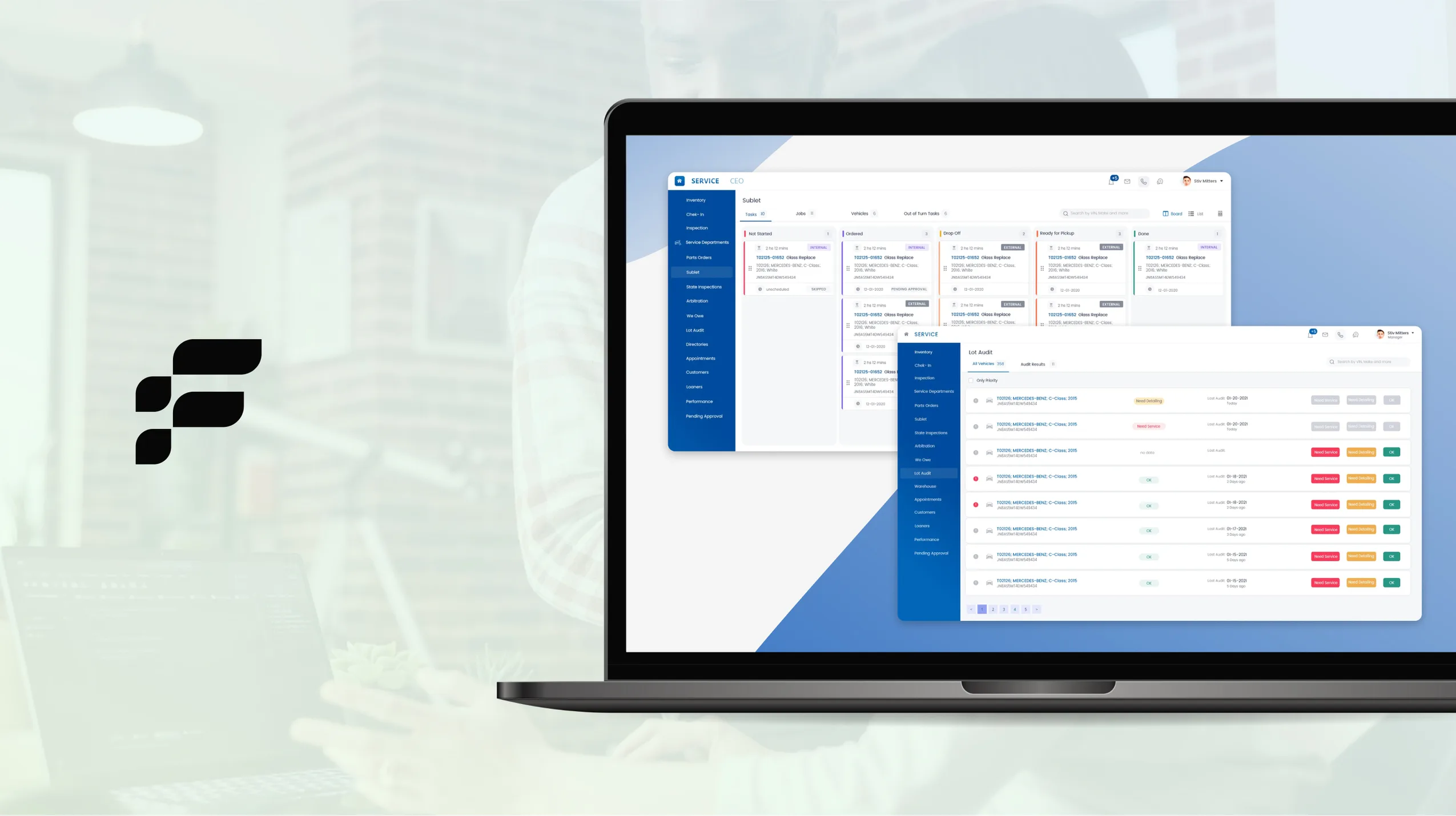 Read more
Puzzle-DMS is an auto-boutique CRM system that manages the entire buy-sell lifecycle. The software enables our customers to automate activities and assists in planning, budgeting, forecasting, and accurately reporting an organization's financial health.