Join the Ficus Technologies team
Join Ficus Technologies, where innovation thrives and careers flourish. We're not just a company but a community of passionate professionals dedicated to transforming the tech industry. As an employer, we offer more than jobs; we offer opportunities to shape the future. Explore our career opportunities and be part of a company that empowers you to make a difference in technology. Your journey begins here.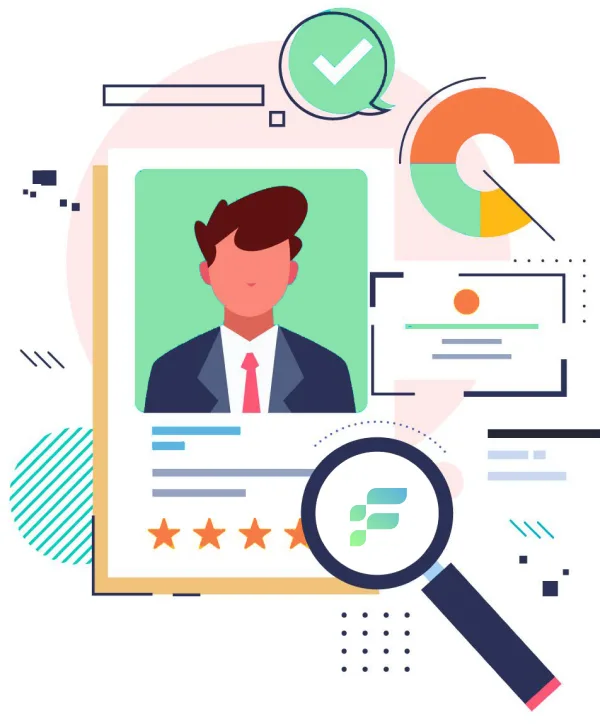 Ficus Technologies Current Vacancies
Didn't find a vacancy that matches your skills and qualifications?
Don't worry! We value talent and invite you to send us your resume. At our company, we carefully review every submitted resume. If your skills and competencies align with our requirements, we'll gladly offer you a job that matches your qualifications. Your career growth matters to us, and we believe in recognizing exceptional talent. Take the first step toward a rewarding career by submitting your resume today. Your future with us could be just in one click! Join us in shaping a brighter future together.
How the recruitment process looks like
Advantages of joining Ficus
Become a part of Ficus Technologies, where you can implement innovations and build a successful career. Our company is not just a business. We are a team of professionals passionate about changing the technology industry. And we offer the opportunity to build an innovative future with us. Consider our job offers and join a team that will allow you to influence technological progress. Your start begins here.
Paid Vacation and Sick Leave
Company-Sponsored Training
Truly friendly and supporting atmosphere
Working remotely or in one of our offices
Ficus Life & Culture
At Ficus Technologies, we pride ourselves on fostering a vibrant corporate culture and a thriving team life. A great workplace is built on collaboration, innovation, and a supportive atmosphere. Our dedicated teams work together to create cutting-edge solutions and embrace a culture of continuous learning and growth. We value every individual's unique talents and contributions, encouraging creativity and personal development. Join us at Ficus Technologies, where you'll find a fulfilling career and a welcoming community that celebrates diversity, values work-life balance, and empowers you to reach your full potential. Your journey toward a rewarding and magnificent career starts here.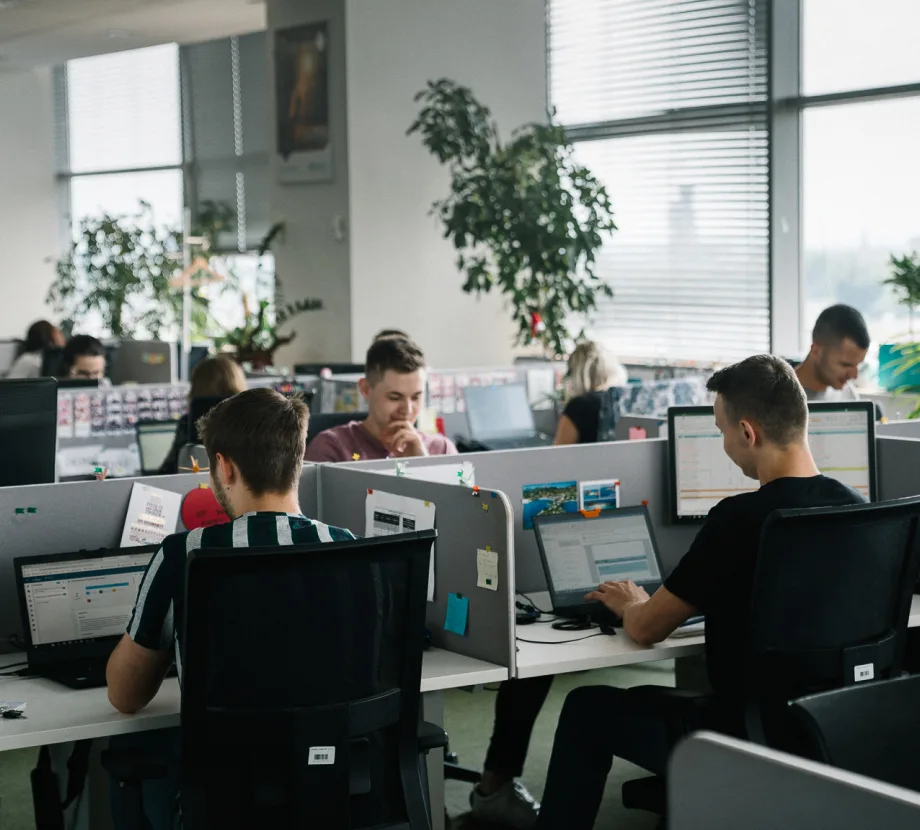 What our employees are saying
A special feature of this company is its unwavering desire to develop and improve the professional level of its employees. Ficus Technologies' commitment to creating a collaborative and dynamic work atmosphere is really impressive. A great example is the freedom to lead your team autonomously and creatively with the support of management. It's a workplace where new ideas are recognized and actively encouraged.
I was pleased to become part of the company and get the opportunity to contribute significantly to its development as CTO. It was a great chance to improve work processes, work with a professional team, and take part in interesting projects. Working at Ficus Technologies has been a great and useful experience for me.
What impresses me the most is the company's desire to stay at the forefront of technological trends. Our recent project to develop a high load automation application demonstrated the company's dedication to staying on top of technology. The collaborative atmosphere, access to the latest tools, and amazing colleagues have made my time here incredibly useful and productive.
This company encourages innovation, teamwork, and personal development. Management values our contribution and empowers us to take on challenging projects. The work-life balance is fantastic, and I appreciate the focus on professional development. We are constantly pushing the boundaries of technology to create innovative solutions. I am proud to work at Ficus Technologies!
What attracts me to Ficus is its exceptional commitment to adaptability. The company has demonstrated an impressive ability to change quickly and adapt to market dynamics. In particular, during a recent project, we moved to implement new client requirements, demonstrating the company's flexibility and dedication to customer satisfaction. This adaptability is a testament to why it is a great company to work for, as it equips its employees with the skills they need to develop in an ongoing industry.