IT Outstaffing – Team
as a Service
IT Outstaffing, also known as a team as a service, is a solution offered by many companies that provide businesses with skilled and experienced IT professionals on a temporary or long-term basis. It allows companies to quickly and efficiently fill their IT needs without the hassle of recruiting and hiring full-time employees. IT Outstaffing services offer flexible solutions to various technical needs, from software development to DevOps and data engineering.
Benefits of IT OUTStaffing with Ficus Technologies
At Ficus Technologies, we provide our clients with IT Outstaffing solutions that offer a range of benefits.
Here are some of the key advantages of working with our IT Outstaffing company:
Thinking about
outsourcing?
Innovate, market faster, and gain a competitive edge with our services.
Our

IT OUTStaffing cooperation models
Our IT OUTstaffing Process
Our IT Outstaffing process ensures we comprehend our clients' needs and requirements to provide the best staffing solutions. The following are the stages in our IT Outstaffing company.
Determining the client's demands of the candidate
We begin by grasping our customer's staffing demands and requirements. It includes knowing the project's scope, timetable, plans and deadlines, the number of specialists required, etc.
Interview between client and candidate
Once prospective applicants have been found, we perform a comprehensive evaluation process that includes a technical interview and skills evaluation. It allows us to ensure that the individuals we suggest are formally qualified and culturally compatible with our customer's companies.
Approval of the candidate
After two preliminary stages, we will be ready to select the best developers from our team according to your needs.
This is one of the essential stages where we try to consider all the conditions of cooperation that will be comfortable for our client.
Onboarding a developer for a client project
We also assist our customers with onboarding after choosing the candidates they wish to collaborate with.
Technology
TECHNOLOGY STACK
Our IT engineers use advanced technologies and approaches to build a robust product for your business.
JavaScript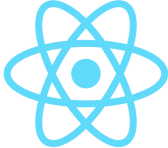 React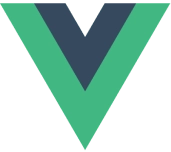 Vue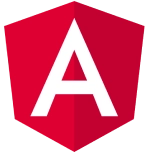 Angular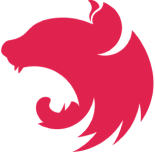 Nest

Next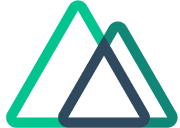 Nuxt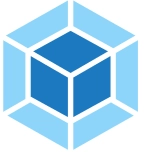 Webpack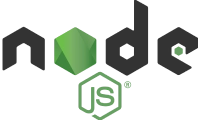 Node

Express

Koa
PHP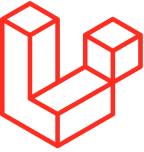 Laravel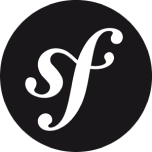 Symfony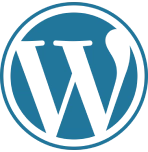 wordpress
Python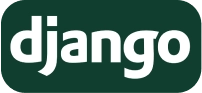 Django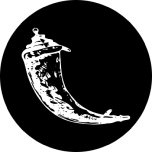 Flask
CI/CD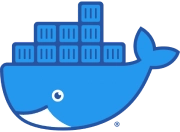 Docker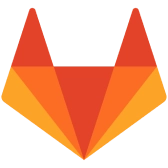 Gitlab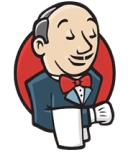 Jenkins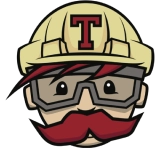 Travis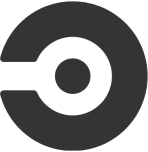 Circle Ci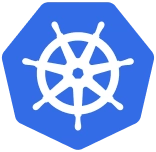 Kubernetes
NoSQL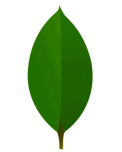 MongoDB
CouchDB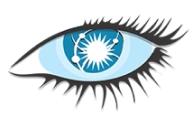 Cassandra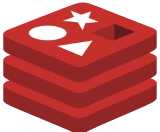 Redis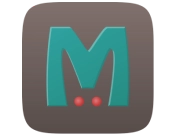 Memcached
Java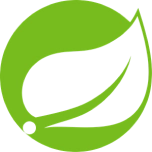 Spring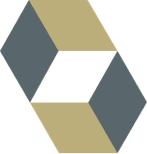 Hibernate
SQL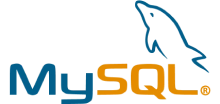 MySQL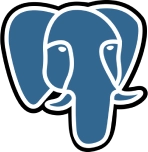 PostgreSQL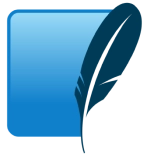 SQLite
Clouds

Amazon

Heroku

Google Cloud

Azure
Languages

TypeScript

Golang

Rust
Mobile Technologies

Swift

Kotlin

React Native

Flutter
IT OUTstaffing services we provide
React.Js developers
Our perfect for IT Outstaffing React.Js engineers have extensive experience creating user interfaces and online apps with the React.Js technology. They have expertise in creating single-page apps, complex user interfaces, and interactive web encounters.
Node.Js developers
Our Node.Js engineers are experts at using Node.Js technology to create scalable, high-performance apps. As a part of our IT Outstaffing, they specialize in creating real-time online apps, APIs, and microservices.
Vue.Js developers
The Vue.Js developers can create user interfaces and online apps using the latest technology. They specialize in single-page apps, sophisticated user interfaces, and interactive online experiences.
Laravel developers
Our Laravel developers are experts at developing web apps with the Laravel platform. They have expertise in creating flexible and high-performance online apps, APIs, and microservices.
WordPress developer
In our IT Outstaffing list, WordPress developers are experts at creating customized WordPress templates and plugins. They specialize in flexible, user-friendly website design and combining WordPress with other platforms and services.
Python developers
Our programmers are adept at using Python to create scalable and reliable online apps, machine learning models, and data analytics solutions. As a support to our customers, we have a team as a service of Python developers.
Java developers
Our Java engineers have years of experience using the Java platform to create enterprise-grade web apps, APIs, and microservices. As a benefit to our customers, we offer a devoted staff of Java developers.
Solidity developers
Our Solidity developers are skilled in building decentralized applications (dApps) using the Ethereum blockchain platform. We provide IT Outstaffing solutions to clients seeking Solidity developers with smart contracts and blockchain technology expertise.
Data engineers
Our data architects are adept at creating data networks and developing data structures for large-scale data processing and analytics. Our clients can find the same team as a service in our company for data-driven solutions.
Full stack developers
Our full-stack developers have experience using a variety of front-end and back-end platforms to create complete web apps. We offer IT Outstaffing options to clients seeking front-end and back-end development specialists.
React Native developers
Our team of React Native developers possesses extensive expertise in developing mobile applications using the React Native framework. They are skilled in creating cross-platform apps that work seamlessly on iOS and Android platforms, offering clients a cost-effective solution for targeting a broader audience.
Flutter developers
Ficus Technologies team of Flutter developers is highly qualified, experienced, and knowledgeable about the Flutter framework. Thanks to their knowledge, they can create reliable, high-quality apps customized to clients' needs.
DevOps
Our DevOps developers have experience in developing and delivering scalable and dependable software applications. We give IT Outstaffing options for customers seeking specialists in automation, continuous integration, and deployment.
QA
Through testing and quality assurance procedures, our QA specialists are experienced in guaranteeing the quality of software apps. We provide IT Outstaffing options for customers seeking manual and automated testing specialists.
Business Analyst
Business analysts are pros at deciphering specifications and business procedures and converting them into solutions. We ensure Business Analysts IT Outstaffing for those who are seeking specialists in requirement collecting, process mapping, and solution creation.
Business clients
We are trusted by both emerging businesses and top global companies who appreciate our dedication to achieving their business goals.

testimonials
Find out more about our client's experience working with Ficus Technologies and its results for their business.
They take the time to understand your business and goals before diving into the project. The team is very thoughtful in ensuring the service they deliver is exactly what you desire. They also bring their experience to the table to help them think things through.
They can easily bring someone on board who is up to speed really quickly. The depth and breadth of their technical talent stand out. When they bring on someone new, like when we decided to add the backend work, they came on board and added a significant contribution early on. It didn't take weeks before they were making progress.
What impressed me the most was how thorough Ficus Technologies was. After we discussed the solution, they would come back to me with a list of everything they got from the conversation, what needed to be executed, and what the timeline was. Their project management was phenomenal to go along with being the best programmers I've ever worked with.
They understood the qualities we seek in our professional and cultural positions, which are unique and admired. Unlike other agencies ' leads, all the candidates submitted to us were great and had true potential.
During the period of cooperation, Ficus Technologies showed great engagement from the very beginning of cooperation. There was ongoing communication between our team and the recruiters, so we were kept up to date with all the project details. They were supportive, open to talk, and ready to adjust the hiring process to our needs. We are very satisfied with the candidates recommended by Ficus Technologies.
Ficus Technologies designed a website that is visually appealing, user-friendly, and easy to navigate that beautifully reflects our organization's mission and values. Ficus Technologies also provided exceptional development services to ensure the website ran smoothly and efficiently.
The entire process of hiring was simple. We had a strict deadline and needed to find profs for our project, and Ficus made it: the staff they hired was extremely knowledgeable and provided us with a diverse pool of highly qualified software development services. We were delighted with their level of service and for sure would hire them again.
I strongly recommend staffing services from Ficus Technologies for those looking for good developers. Their distinguishing feature is that they took the time to learn about our company's needs and culture, guaranteeing a good fit. So, they studied our project and found an efficient and communicative team of software developers. Thanks to such staffing solutions, we could succeed in our project.
8allocate needed assistance and was discovering competent developers and the Ficus Technologies team connected us with various highly qualified specialists. The staff they offered was extremely accommodating and made the whole process stress-free. Our company applauds their knowledge and strongly recommends their services to every business because they are at the highest level.
We found an ideal software developer for our company thanks to Ficus Technologies. We were impressed by the high caliber of software engineers they presented to us during the process, which was smooth and efficient. After completing the project, we strongly advise anyone seeking staffing solutions to address the Ficus Technologies company.
Our company urgently needed a Frontend developer with React.Js knowledge. We contacted Ficus Technologies about possibly engaging their specialist to work on our project, and they provided us with a developer whose technical skills fully met our needs. The project was completed on time and met all our requirements. We highly recommend Ficus Technologies.
We had an urgent need for a skilled professional, and the Ficus Technologies team went above and beyond our expectations. They successfully identified competent specialists for our project, enabling us to fill the vacant position swiftly. We applaud their professionalism and wholeheartedly endorse their services for any enterprise.
They worked challenging and gave us quality services. It was an excellent experience of cooperation with the Ficus Technologies team, which is professional and proactive and supplied outstanding software developers to our organization. We are incredibly thankful for their assistance and would gladly hire them again for our future projects.
Frequently asked questionS
What is meant by IT outstaffing?
IT outstaffing uses distant workers or independent contractors to complete particular projects or activities. These people are employed by the business on a temporary or project basis rather than as full-time workers and provide specific talents or knowledge. With IT outstaffing, businesses can access a more considerable talent and resource pool without incurring the costs and obligations of hiring full-time employees. The project's demands also enable businesses to scale up or down their IT team as necessary.
What does an IT outstaffing company do?
Businesses can hire qualified IT specialists from an IT outstaffing firm to work remotely or on-site for a particular project or duration. The business handles administrative responsibilities, including payroll, benefits, and taxes, while serving as a go-between for the customer and the IT specialist. While the outstaffing firm offers support and ensures the project is finished on time and within budget, the client controls the project and the IT professional's work. With this model, companies can access a more considerable talent and expertise pool without incurring the expense and commitment of hiring full-time employees.
What is the difference between outstaffing and outsourcing?
Employing a third-party firm to carry out a specific duty or function that would otherwise be handled internally is known as outsourcing. The work or function must be managed, and the outside organization must deliver results. In contrast, outstaffing is a sort of outsourcing when a business employs a team or individual from outside the firm to work only for them. The business oversees the outside group or person and uses them to supplement its staff. The task management and guaranteeing of the intended outcomes fall under the purview of the business. In conclusion, engaging an outside business to handle a task or function is known as outsourcing, but employing an outside team or person to work only for the organization is known as outstaffing.