The advent of technology has shifted the whole world from traditional data-sharing sources to live-stream sharing. So, remember to record and upload your content on the internet and share it in actual time through live-streaming websites or platforms. Connecting with your beloved audience was never that easy and quick before, but now it is possible with a live-streaming website.
This article is for content creators, businesses, and individuals seeking information about live-streaming websites.
Live streaming websites offer real-time audience connection and content sharing.
Factors to consider when choosing a platform include features, user ratings, and monetization options.
Popular live-streaming websites include YouTube Live, Facebook Live, and Twitch.
What are Live streaming Websites?
The term 'live streaming websites' stands for those websites that support or host the live streaming service. Here, live streaming means broadcasting a video in real time through websites or other online social platforms. No recorded video is involved in this live-streaming process.
Technology has forever changed the world we live in. We're online, in one way or another, all day long. Our phones and computers have become reflections of our personalities, our interests, and our identities. They hold much that is important to us.

James Comey
Did you know?
The live streaming platform – Livestream survey found that a percentage of people prefer a brand's live video to read their content as a blog is about 80%. Similarly, an audience of 82% prefers watching live videos of a brand compared to viewing its social posts. This cements the importance of websites for live streaming and even live TV streaming in the coming
What to Observe for Comparing Live Streaming Websites?
With so many live-streaming websites available, deciding upon one platform as the ideal one for you can get confusing. But there are some features that you can consider while conducting your streaming services 2023 comparison. Some of these include:
Streaming Time: How long can you use the live stream feature on the live streaming platform, say per month? You can measure it as the number of hours allowed.
Free Trial Existence: Some websites for live streaming offer a free trial before you purchase their monthly or yearly packages, and others don't give such an option. Whether you wish to go for a free-trial-providing platform or buy straight, your live stream time is up to you.
Multistreaming Option: Look for a multistreaming option before booking any streaming services and live streaming platforms in 2023. This option lets you stream live to different platforms simultaneously, expanding your audience. Price Do compare the prices of various top-rated live-streaming websites. It is the total money you must spend to enjoy your desired features.
Review/ Rating: A live-streaming website with a review or rating of 5 out of 5 stars or an above-average rating of 4-plus will be your ideal streaming platform.
Need a developer for your Live-Streaming Website?
Contact us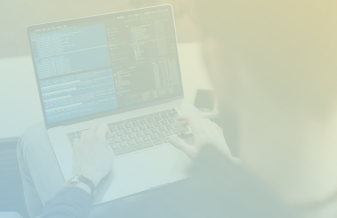 Best Live Streaming Websites for 2023
Let's skim through the best live-streaming websites for 2023, along with their details. 
YouTube Live
Who hasn't heard of a live-streaming website – YouTube? Its YouTube live' option further adds to its vast user base. While looking for websites for live streaming, don't ignore it just because this platform also shares videos on demand with its consumers.
Features:
Absence of security features
Popular live streaming website among consumers
Google powers it. Video-sharing is quite easy
You can embed videos in other websites
Pros:
A Free live TV streaming platform and live streaming website
A comforting live streaming platform for viewers as it is a household name worldwide
Both viewers and broadcasters find it easy to use
Easy to embed video player YouTube hosts both Live and VOD 
Cons:
You face some limitations on live-streaming
Stringent restrictions on content copyrights
It promotes distracting third-party ads and branding in your content
Facebook Live
When you count websites for live streaming, the biggest social media platform, Facebook, also comes to mind. Facebook's live streaming website provides excellent digital tools to its users for uploading and sharing videos to online communities. Furthermore, you can host live streams on personal profiles, pages, and groups.
Many businesses and organizations rely on Facebook Live to promote their ventures and increase their consumer base.
Features:
Facebook Live option
Facebook Watch
A variety of Facebook Groups promote a community feeling globally
Endless Facebook Pages
Easy video sharing
Live comment updates and reacting
Paid Facebook ads 
Pros:
 Free usage
A social platform that viewers commonly know
Live chat produces engagement and a connection with a newer audience
It taps into existing consumer following, maintaining loyal viewers and users
Cons:
No monetization 
Time limits on live videos
Twitch
You might have heard of the live streaming website 'Twitch' which is often considered a live gaming platform. But it's more than that. Instead, you can stream almost anything from this platform, such as music, sports, etc.
Features
It allows users to follow creators they like, providing the creators with more fantastic online standing
Twitch provides chat rooms one each live stream
It allows subscription payments by followers to their liked creators, promoting an affiliate structure
Twitch provides its Emoticons and extensions to its creators
Pros:
One of the most well-known free live-streaming platforms out there
Twitch lets you interact with followers, creating better engagement through its live stream
No fee is charged to users and creators
A streamer can unlock multiple levels of streaming; the more 'level up' he becomes, the more additional features he can enjoy in live streams, like on other live streaming sites
Cons:
Sometimes Twitch live-streaming platform faces minor crashes and technical breakdowns
Kids playing live games on Twitch are sometimes exposed to sensitive content like violence and swearing
Conclusion
The advent of technology has shifted the world towards live-stream sharing, enabling easy and quick connection with audiences. Live streaming websites play a crucial role in the modern era, allowing content creators to connect with their audience in real-time. The choice of a live streaming platform depends on individual needs and preferences, considering factors like features, user-friendliness, monetization options, and content restrictions. When comparing live streaming websites, important factors to consider include streaming time, free trial options, multistreaming capabilities, pricing, and user ratings.
If you have read our article to understand what kind of streaming platform you want to develop for your business, you can contact the Ficus Technology team, which will be happy to help you make the right decision and create the perfect live streaming platform.
What factors should I consider when choosing a live streaming platform?
When selecting a live streaming platform, consider features like streaming time limits, the existence of a free trial, multistreaming options, pricing, and user ratings. These factors ensure that the chosen platform aligns with your streaming needs, budget, and overall preferences.
What distinguishes Twitch from other live-streaming platforms?
Twitch is a versatile live streaming platform known for its strong focus on gaming content. It stands out with features like follower payments, chat rooms, and an affiliate structure. Twitch's interactive elements, including Emoticons and extensions, contribute to its popularity, making it a preferred choice for various content types beyond gaming.