In today's digital age, online payment apps have become integral to our daily lives. From splitting bills with friends to making secure online purchases, these apps provide convenience, speed, and enhanced financial management. If you're a product founder looking to develop your online payment app, this guide will provide step-by-step instructions and valuable insights to get started on the right track.
What is a P2P Payment Program?
A P2P payment program is a digital payment system that lets people transfer funds directly to one another without intermediaries like banks or traditional payment processors. With P2P payment programs, you can conveniently and securely send and receive money using your mobile device or computer.
Peer-to-peer payment programs provide various benefits compared to conventional payment methods. Firstly, they eliminate the need for cash, physical checks, or the exchange of sensitive banking information. Users can easily send money to others by simply entering the recipient's mobile number, email address, or username associated with the payment app.
P2P payment programs are often available 24/7, enabling transactions anytime and from anywhere with an internet connection.
When using P2P payment programs, it is crucial to prioritize security. Reputable apps implement encryption and secure authentication measures to protect users' financial information and prevent unauthorized access.
Peer-to-peer payment programs are flexible and can be utilized for various purposes, such as personal transactions, business payments, and charitable donations.
As peer-to-peer payment programs continue to develop, they are anticipated to provide additional functionalities and become more compatible with other financial services.
What is the cost of developing a P2P payment platform?
The cost of developing a P2P payment program can vary based on several factors, including app complexity, desired features, platform compatibility, and development time. Customizing the app's design, integrating security measures, and ensuring compliance with financial regulations are crucial considerations.
Step-by-step Instructions for Developing a P2P Payment Program
Define Your App's Objectives: Determine your payment app's purpose, target audience, and critical features. Conduct market research to understand user expectations and identify unique selling points you can offer.
Build a Development Team and Choose the Technology Stack: Assemble a skilled development team with expertise in mobile app development, backend systems, security, and payment gateway integration.
Design an Intuitive User Interface: Create an intuitive, user-friendly interface that ensures a seamless payment experience.
Integrate Secure Payment Gateways: Partner with trusted providers to ensure secure and encrypted transactions. To protect user data, it is essential to implement strong security measures, such as using two-factor authentication and encrypting data.
Ensure Regulatory Compliance: It is crucial to know regulations and standards. Adhering to the Payment Card Industry Data Security Standard is essential to ensure financial security.
Test and Quality Assurance: Conduct thorough testing and quality assurance to identify and fix any bugs, glitches, or security vulnerabilities.
Launch and Monitor: Deploy your P2P payment app to the app stores and actively monitor user feedback, app performance, and security updates. Continuously improve the app by considering user feedback and emerging market trends.
Do you need to Create an online payment App?
Contact us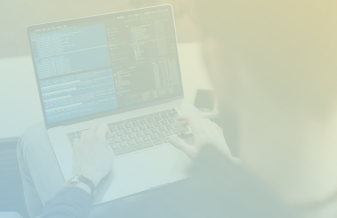 How to Choose the Right Development Partner?
Selecting the right development partner is crucial for the success of your online payment app. Consider the following factors when evaluating potential development partners:
Experience and Expertise: When searching for a payment app, finding a company with a history of developing secure and dependable apps is crucial. Evaluate their portfolio and client testimonials to assess their capabilities.
Technical Proficiency: Ensure the development partner has expertise in the required technologies, platforms, and payment gateway integrations. They should be familiar with the latest industry trends and best practices.
Security Measures: Confirm that the development partner prioritizes security and has experience in implementing robust security protocols to protect user data and transactions.
Collaborative Approach: Seek a development partner that fosters open communication, collaboration, and transparency throughout the development process. They should be willing to understand your specific requirements and provide valuable insights and recommendations.
Maintenance and Support: Inquire about their post-launch support services, maintenance plans, and ability to address any future updates or enhancements to the app.
A Reliable App Development Partner is Ficus Technologies
At Ficus Technologies, we develop robust and secure mobile payment apps tailored to our client's needs. We provide comprehensive mobile app development services, which include UI/UX design, backend development, payment gateway integration, and quality assurance. Our experienced team can provide exceptional solutions.