Everyone wants to establish a presence online for their business since, since Covid19, internet sales and purchases have grown significantly. For this, you must have a functional website that clients can access anytime. So how much would website development cost in 2023? See this article for a comprehensive overview.
Cost of Website Development (as per its type)
Every website development cost varies depending on the type of website and the type of business. The most typical website types, along with how much they cost to construct, are listed below:
● Static websites are straightforward websites that users cannot alter since they display content precisely as saved. These websites often have fewer pages and are mainly used for informational purposes. These websites can be created for up to $500, possibly even more.
● Dynamic Websites – are fully functional, working websites with a wide range of capabilities. Data on these websites is updated in response to user queries sent to the web server. The most effective examples of dynamic websites are Facebook and Twitter. These websites can cost up to $30k, more than static websites.
● E-Commerce Websites – users can buy and sell tangible things, services, and digital products on websites. The two largest international e-commerce sites are Alibaba and Aliexpress. For a decent working e-commerce website, it costs up to $50,000.
Hire a highly qualified software developer
Contact us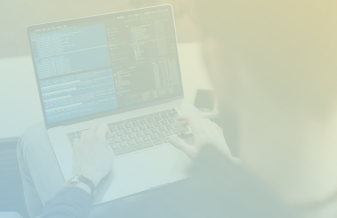 Pros and Cons of Hiring Models
A web development project may give you at least three possibilities. There are several various goals if you need to develop website, each with its own advantages and disadvantages. Check out what follows:
Website Builder is the least expensive choice, but it takes some technical expertise. So, you shouldn't choose it if you are fresh to the IT industry.
Freelancer – Employing a freelancer is usually a cost-effective choice, but it's also hazardous because you never know if you'll receive the job you want.
Web Agency – Out of all the other options, using a Web agency is the most dependable. But it only works if you have a substantial sum of money.
Website Additional Creation Cost
Though website development cost varies and depends on different factors, but some additional costs are incurred before the live presence of your website on the server. These costs include hosting fees, SSL certificate, Domain registration, and website maintenance cost.
Website Expenses Related to Marketing
Assume you have completed all the requirements and that your website is ready to go live. But do you know how a client might contact you? To market in that way. Almost as important as to develop a business website is marketing it. You require at least $500, which can be raised depending on the circumstances, for website marketing.
How can Ficus Technologies help you?
A software development company, Ficus Technologies has 100 qualified designers and developers operating across the globe. High-quality web development services are provided by our IT staff. With over 250 organizations, including Fiverr, Coca-Cola, Vodafone, Wix, McDonald's, Dealhub, Welltory, etc., we have a track record of success. The website development cost will contain all these superb features; our team uses the most remarkable cutting-edge technologies. With a top-notch working staff, we are here to assist you with the building of any form of website.
How long does it take to build a website for a business?
The intricacy and quantity of pages on a website affect how long it takes to construct a firm. A website development with 1 to 5 pages can be created in a few days to a few months, but larger websites might take considerably longer. To learn an approximate timeline for website building, get in touch with our sales representatives.
 How much does a landing page development cost?
The complexity of the design, the volume of content, and the degree of personalization all affect the development cost. It can cost anywhere from a few hundred to a few thousand dollars. Costs for a straightforward landing page with a simple layout and little content range from $500 to $1,500. It can cost $5,000–$10,000 or more to create a more sophisticated landing page with bespoke graphics, multimedia components, and advanced functions. In the end, getting in touch with our sales department is the best method to find out how much it will cost to design a landing page. They will go through all the specifics with you and estimate the cost of development.
How much does it cost to hire a developer to build a website?
Depending on the developer's expertise level, the complexity of the website, the degree of customization needed, and the developer's location, the cost of hiring a developer to develop a website might vary. Also, the developer's pricing strategy, whether a fixed project cost or an hourly rate, and the project's scope. Only after speaking with a professional about the specifics of your order will you be given the most precise information regarding the cost of hiring a developer.
How much does it cost to develop a website from scratch?
For a small firm, website development from scratch typically costs $5,000, while a comprehensive custom solution may cost $43,000. Making a website for a small business could cost less than $5,000 or more than $12,000. It would be preferable to keep in mind that the price of developing a website can vary greatly. It depends on the requirements and scope of the project.