Explore the world of web portals and realize their enormous possibilities. Web portals have evolved into sophisticated tools that combine information from various sources and are customized to match user wants. Modern web portals today enhance the digital consumer experience by enabling individualized access to a wide range of apps and services through a single interface, replacing the days of basic content discovery. This article delves into the complexities of web portals, looking at their functioning, kinds, and real-world instances. By the conclusion, you'll have a thorough grasp of these internet behemoths and their potential to transform the digital customer experience.
Definition and Functions of Web Portals
A web portal is a specially built website that collects information from many sources, such as email, forums, and search engines, to create a cohesive platform. Each information source is given its own place on the page, allowing users to customize what they see. Alternatives to showing material within a web portal include portlets, mashups, and "intranet dashboards." The display of material can be influenced by the intended user, purpose, and variety of information.
Functions of Web Portals
Three major aspects influence web portal functions: the industry in which the organization works, the target audience, and the business goals. Nonetheless, several common functionalities may be found across various online portals:
Aggregation of Information: A web portal serves as a consolidated platform for gathering information from a variety of sources, including online forums, emails, search engines, databases, news, and stock prices. Users receive instant access to a large range of information through a single interface by combining various different sources.
Personalization and User Role-based Access: Online web portals allow users to access material and services depending on their roles or profiles. The portal may be configured by users to present relevant information adapted to their specific needs, resulting in a personalized and customized experience. An employee portal, for example, may provide access to apps and services depending on an individual's department or organizational function.
Integration of Applications and Systems: Online web portals serve an important role in that they integrate many applications and systems, allowing users to access diverse features and resources through a uniform interface. This lowers the need to move between programs, which improves workflow efficiency. Internet portals integrate systems and data to provide a uniform view and a consistent user experience.
Collaboration and Communication: Internet portals usually include tools and features that encourage user participation and cooperation. Users may interact and communicate within the portal environment by using document sharing, discussion boards, messaging, and project management tools.
Search Functionality: Several web portals provide search capability to help visitors find specific information within the portal's content. This function allows for the effective navigation of aggregated data as well as the finding of relevant resources.
Access Control and Security: Access control techniques and security measures are used on web portals to guarantee that only authorized users may access content and services. Authentication and authorization are frequently necessary to limit access based on user roles and permissions, protect sensitive data, and ensure data privacy.
Customization and Configuration: Users may customize their web portal experience by choosing from various content layouts, preferences, and display settings. Users may select which information sources (portlets) to show, resulting in a more personalized and user-friendly experience.
Uniform Look and Feel: Web portals guarantee that the "look and feel" of many integrated applications and services within the portal environment is uniform. When consumers explore multiple tasks inside a unified interface, this uniformity improves user experience and brand consistency.
Enterprise and Organizational Management: Web portals may be used as management tools for enterprises and organizations since they provide dashboards, analytics, reporting, and access control for a variety of applications and databases. They provide a consolidated platform for administrators to monitor and manage numerous organizational operations.
These features combine to create web portals, strong tools for information management, collaboration, and faster access to resources in a range of companies and sectors. Before beginning web portal construction, it is critical to discuss with the developer the required functionalities your web portal should have.

Do you need a web portal for your company?
Contact Us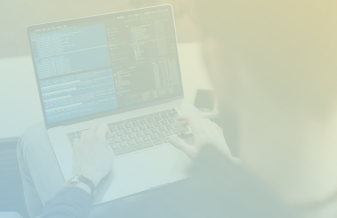 Understanding How Web Portals Work
The goal of web portals is to enable tailored access to information and services. Portals provided customized material tailored to users' interests in the early days of the Internet. Personalization is now achieved in web portals by delivering information depending on given or presumed user roles. Web portals work by combining information from several sources into a single spot.
Protocols such as web requests, database access, and local calls are used to communicate with the many programs that provide content for the website. The portal gathers and analyzes the required information, combining the findings into portlets, which are customizable containers. Portlets enable classification, searchability, and customization. Web portals' three most important strengths are integration, consistency, and personalisation. On the back end, integration enables a continuous flow of information by connecting systems and consumer data.
Consistency creates a unified user experience with a consistent appearance and feel across several digital touchpoints. Personalization, enabled through user accounts, tailors the user experience based on biographical and behavioral information. This personalization increases user engagement and pleasure.
Exploring Different Types of Web Portals
Web portals can be broadly classified into two categories: horizontal and vertical portals.
Horizontal Web Portals: Horizontal websites act as platforms for several organizations in the same sector or industry, providing access to common capabilities and resources across different enterprises. These portals serve a larger audience.
Vertical Web Portals (Vortals): Vertical portals, sometimes known as "vortals," target specialized market segments or areas of interest. They provide specialized information, services, and applications that are geared to a certain industry or user group.
Advantages of Web Portals
Web portals provide several advantages to both businesses and users:
Integration: Web portals allow users to access the required information quickly by integrating various systems and information sources
Uniformity: By providing a consistent user experience, web portals make navigating and utilizing different functionalities easier for users.
Personalization: Web portals enhance usability and relevance by offering customized content to each user, catering to their specific needs.
Easy Access: Users can access information from web portals anytime, anywhere, using various platforms and devices.
Real-Life Examples of Web Portals
To help you explore different web portal possibilities, here are some examples of existing platforms along with their functionalities:
Customer Web Portal:
Clinked – A business platform that facilitates collaboration and knowledge sharing.
Corporate Portal:
SharePoint – A Microsoft-based platform widely used for building web applications and corporate portals.
Banking & Insurance Portals:
West Bend Mutual Insurance Company – Offers a customer portal for policyholders and an agent portal for policy quotes.
Carrefour Bank – Created a financial customer self-service portal for accessing financial extracts and managing interactions.
Student Portals:
Many universities and colleges have student portals that provide access to course curriculums, assignments, and personalized information.
eCommerce Portals:
B2B eCommerce Portals – Self-service gateways for businesses to order products, manage vendor relationships, and optimize purchasing cycles.
B2C eCommerce Portals – Online platforms for customers to browse, order, and manage transactions, often integrated into the company's digital infrastructure.
Healthcare Portals:
COVID-19 Resource Site – A patient portal and intranet that provides information and resources related to the pandemic.
Employee Portals:
Intranet Portals – Organizations use web platforms for internal training, collaboration, and sharing interfaces.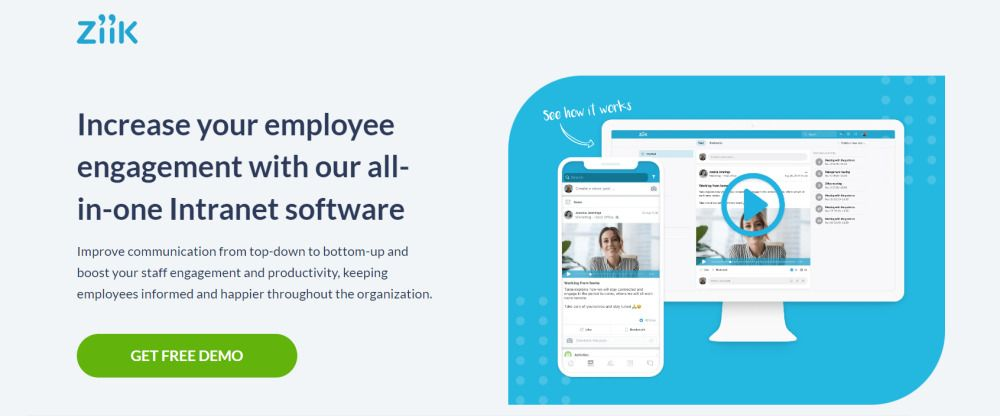 These examples showcase the diverse functionality of web portals across various industries, catering to specific user needs.
7 Essential Steps of Creating a Web Portal
Creating a web portal may completely revolutionize your company, reinventing customer service and simplifying processes. Although the procedure may appear difficult, the following seven phases will lead you through web portal development:
Step 1: Define Your Web Portal's Goals and Purpose Clearly define the goals and purpose of your web portal. Identify the problem it will solve or the unique value it will offer to your audience. Consider what functionalities and features will be necessary to achieve your objectives.
Step 2: Research Your Target Audience and Competitors Conduct thorough market research to understand your target audience's needs and challenges. Identify how your web portal can effectively address those issues. Analyze your competitors' web portals to gain insights and inspiration for your own project.
Step 3: Choose the Type of Web Portal You Want to Develop Select the type of web portal that aligns with your business objectives and target audience. Determine whether a horizontal or vertical portal would best serve your needs.
Step 4: Select the Right Platform and Tools. The right platform is crucial for successful web portal development. WordPress, a popular Content Management System (CMS), offers various plugins and customization options for complex projects like web portals. Select the tools and web development stacks that support your web portal's functionality and security requirements.
Step 5: Collaborate with Experienced Web Consultants and Developers Collaborating with experienced web development team, project managers, and senior developers is essential for a successful web portal project. Their expertise will provide valuable insights and guide you through the development process. Effective communication and collaboration are key to bringing your vision to life.
Step 6: Develop and Test Your Web Portal Once the planning phase is complete, begin the web development process. Utilize best practices in web portal development, including rich application development, registration systems, and server-side and client-side scripting. Regularly test your web portal's functionality to identify and address any issues.
Step 7: Launch and Maintain Your Web Portal After thorough testing, launch your web portal. Monitor its performance and gather user feedback to make continuous improvements. Regularly update your portal's content to ensure security and relevance.
In Conclusion
Web portals are effective tools for gathering, displaying, and retrieving information from a variety of sources. Users may engage with information, receive tailored material, and modify their experiences thanks to them. Companies can enhance cooperation, make information easily accessible, and increase productivity. Understanding the notion of web portals allows you to use their potential to achieve a market competitive edge. Ficus Technologies, a software development organization, can give experience in web development services if you need help building and designing a web site. Join together with Ficus Technologies to prosper in many industry sectors and acquire a competitive advantage.