Hire Business Analysts
More and more people and companies need Business Analysis and talk about the function of Business Analysts in the labor market. Often, their function is poorly known for those who want to hire Business Analysts since it has yet to settle clearly in the general public's imagination. But Ficus Technologies can help you with hiring.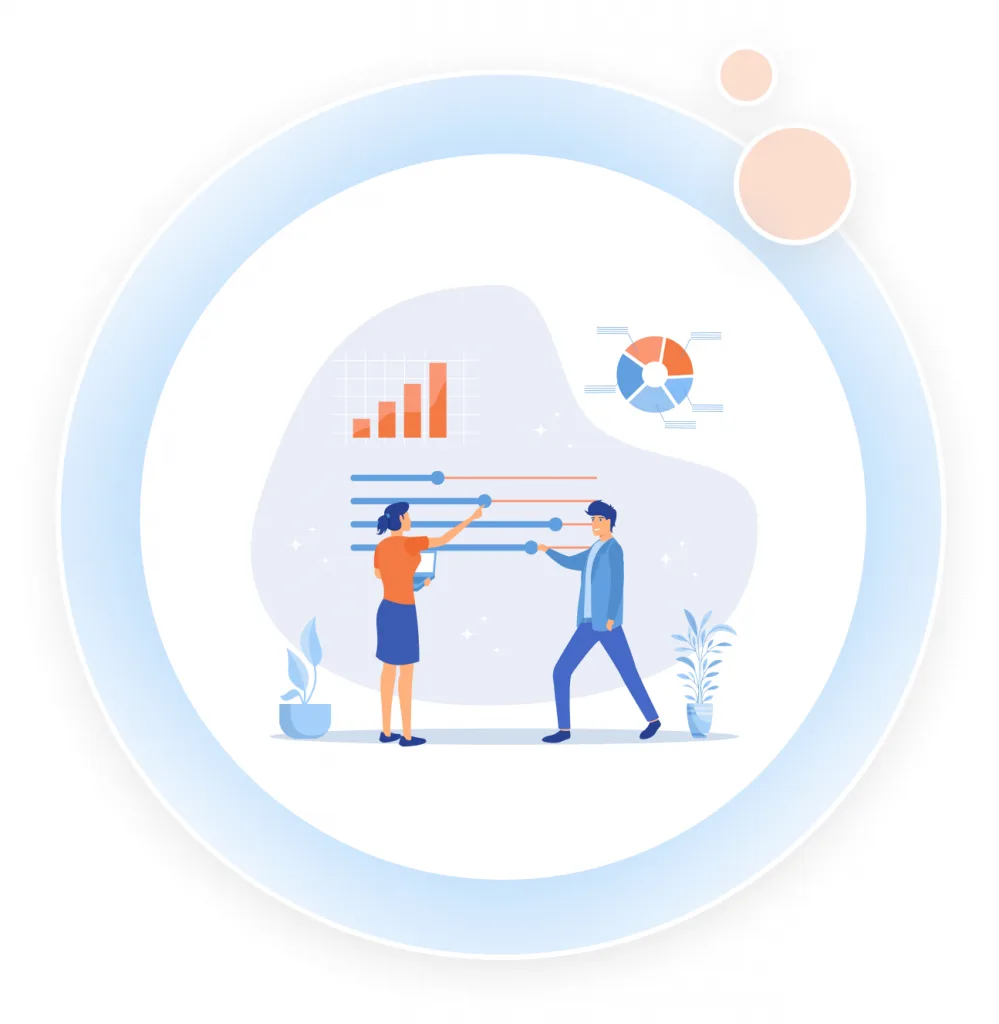 Why

choose business analysts?
Code Quality Practices We Promote and Check during Business Analysts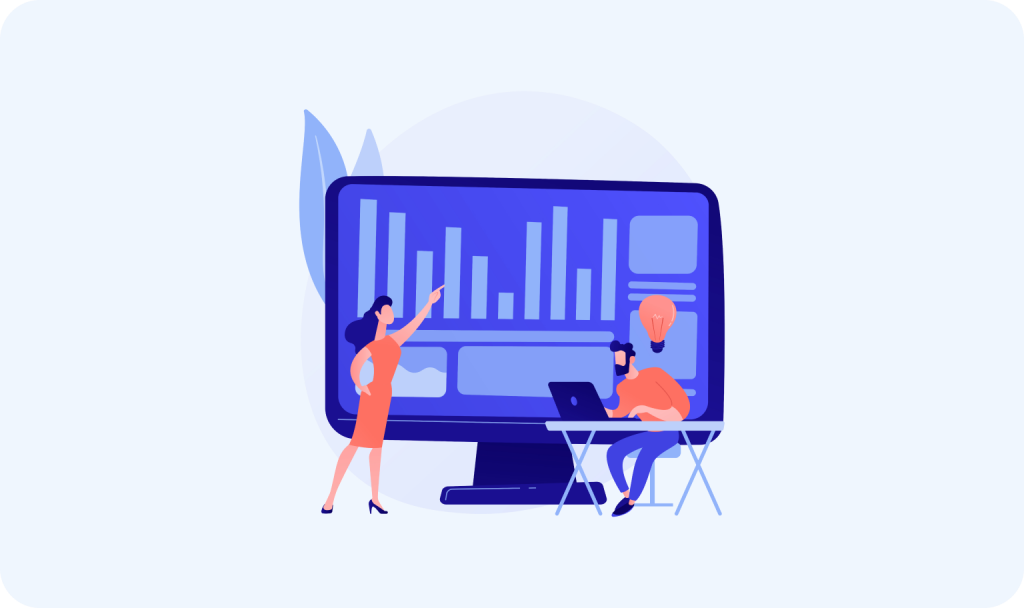 Poor project quality can be an additional problem for companies hiring Business Analysts. We at Ficus Technologies take quality control of our projects very seriously and adhere to quality control practices. This speeds up the order fulfillment process and helps improve product quality for companies that hire Business Analysts.
Our team also practices such as manual code review or code testing automation. Our developers can fix the most subtle and unusual bugs when necessary. In addition, when there is a need to add new features to an existing project, thanks to clear documentation and comments, it will be possible to do so in the shortest possible time. Besides, all code reviewers receive information about the difficulties, known issues, and features associated with the code base piece of interest. In this way, you can hire Business Analysis specialists with a team of other specialists, getting many pluses for your business, based on which you can get high competitiveness and sustainability in your niche.
Why Hire Business Analysts from Ficus Technologies?
Transformation is one of the most challenging problems that organizations face. Whether it be regulatory, financial, digital, consumer, or various other issues. Addressing and comprehending the impact of change is an important aspect of a business analyst's job. Business Analysts will lead you through new ground and help you constructively accept market changes as they occur, bringing a wealth of knowledge and expertise from a wide range of projects.
Ensuring the correct start of the project
By consulting with Business Analysts at the beginning of a project, organizations can avoid these pitfalls and ensure the best practice approach is adopted, and positive results are achieved.
The role of Business Analysis is to have a complete overview of the entire organization. These include people, processes, policies, information systems, and external factors. This means they can assess the impact of any unforeseen changes and prepare for them. With an emphasis on understanding and preparation, a business analyst can develop and implement viable solutions.
Coordination point for technical teams at the design stage
For any complex transformation, it is critical to have solid relationships and a profound degree of knowledge between the project's technical and customer/business parts. Business Analysts will "translate" business requirements into functional activities successfully. This, in turn, will contribute to improved cost control, delivery, and attainment of corporate objectives.
Thinking about
outsourcing?
Innovate, market faster, and gain a competitive edge with our services.
Hire Business Analysts in 5 Simple Steps
Our IT Outstaffing process ensures we comprehend our client's needs and requirements to provide the best staffing solutions. The following are the stages in our IT Outstaffing company.
Determining the client's demands of the candidate
We begin by grasping our customer's staffing demands and requirements. It includes knowing the project's scope, timetable, plans and deadlines, the number of specialists required, etc.
Interview between client and candidate
Once prospective applicants have been found, we perform a comprehensive evaluation process that includes a technical interview and skills evaluation. It allows us to ensure that the individuals we suggest are formally qualified and culturally compatible with our customer's companies.
Approval of the candidate
After two preliminary stages, we will be ready to select the best developers from our team according to your needs.
This is one of the essential stages where we try to consider all the conditions of cooperation that will be comfortable for our client.
Onboarding a developer for a client project
We also assist our customers with onboarding after choosing the candidates they wish to collaborate with.
testimonials
Find out more about our client's experience working with Ficus Technologies and its results for their business.
They take the time to understand your business and goals before diving into the project. The team is very thoughtful in ensuring the service they deliver is exactly what you desire. They also bring their experience to the table to help them think things through.
They can easily bring someone on board who is up to speed really quickly. The depth and breadth of their technical talent stand out. When they bring on someone new, like when we decided to add the backend work, they came on board and added a significant contribution early on. It didn't take weeks before they were making progress.
What impressed me the most was how thorough Ficus Technologies was. After we discussed the solution, they would come back to me with a list of everything they got from the conversation, what needed to be executed, and what the timeline was. Their project management was phenomenal to go along with being the best programmers I've ever worked with.
They understood the qualities we seek in our professional and cultural positions, which are unique and admired. Unlike other agencies ' leads, all the candidates submitted to us were great and had true potential.
During the period of cooperation, Ficus Technologies showed great engagement from the very beginning of cooperation. There was ongoing communication between our team and the recruiters, so we were kept up to date with all the project details. They were supportive, open to talk, and ready to adjust the hiring process to our needs. We are very satisfied with the candidates recommended by Ficus Technologies.
Ficus Technologies designed a website that is visually appealing, user-friendly, and easy to navigate that beautifully reflects our organization's mission and values. Ficus Technologies also provided exceptional development services to ensure the website ran smoothly and efficiently.
The entire process of hiring was simple. We had a strict deadline and needed to find profs for our project, and Ficus made it: the staff they hired was extremely knowledgeable and provided us with a diverse pool of highly qualified software development services. We were delighted with their level of service and for sure would hire them again.
I strongly recommend staffing services from Ficus Technologies for those looking for good developers. Their distinguishing feature is that they took the time to learn about our company's needs and culture, guaranteeing a good fit. So, they studied our project and found an efficient and communicative team of software developers. Thanks to such staffing solutions, we could succeed in our project.
8allocate needed assistance and was discovering competent developers and the Ficus Technologies team connected us with various highly qualified specialists. The staff they offered was extremely accommodating and made the whole process stress-free. Our company applauds their knowledge and strongly recommends their services to every business because they are at the highest level.
We found an ideal software developer for our company thanks to Ficus Technologies. We were impressed by the high caliber of software engineers they presented to us during the process, which was smooth and efficient. After completing the project, we strongly advise anyone seeking staffing solutions to address the Ficus Technologies company.
Our company urgently needed a Frontend developer with React.Js knowledge. We contacted Ficus Technologies about possibly engaging their specialist to work on our project, and they provided us with a developer whose technical skills fully met our needs. The project was completed on time and met all our requirements. We highly recommend Ficus Technologies.
We had an urgent need for a skilled professional, and the Ficus Technologies team went above and beyond our expectations. They successfully identified competent specialists for our project, enabling us to fill the vacant position swiftly. We applaud their professionalism and wholeheartedly endorse their services for any enterprise.
They worked challenging and gave us quality services. It was an excellent experience of cooperation with the Ficus Technologies team, which is professional and proactive and supplied outstanding software developers to our organization. We are incredibly thankful for their assistance and would gladly hire them again for our future projects.
Frequently asked questionS
When Should I Use Business Analysis Services?
The activity of a Business Analysts analyst is important for bringing value and competitiveness to a company. Thanks to business analytics and its proven methods, the project has all chances of success and provides the correct feedback to the company.
Why Use Business Analysis?
Business Analysis acts as a bridge between business ideas and opportunities. They play a necessary role in helping to decipher the future of business by identifying, creating, and outlining valuable changes and improvements to business processes.