Hire Flutter Developers
In today's digital landscape, hiring developers with Flutter expertise is crucial and highly in demand. Our skilled Flutter developers possess the knowledge to create stunning cross-platform mobile apps, ensuring a wider reach and reduced development time. Stay ahead of the competition by leveraging the power of Flutter. Scale your team with our top-notch professionals and build exceptional mobile experiences.
Why

choose Flutter Developers?
Code Quality Practices We Promote and Check during Flutter Development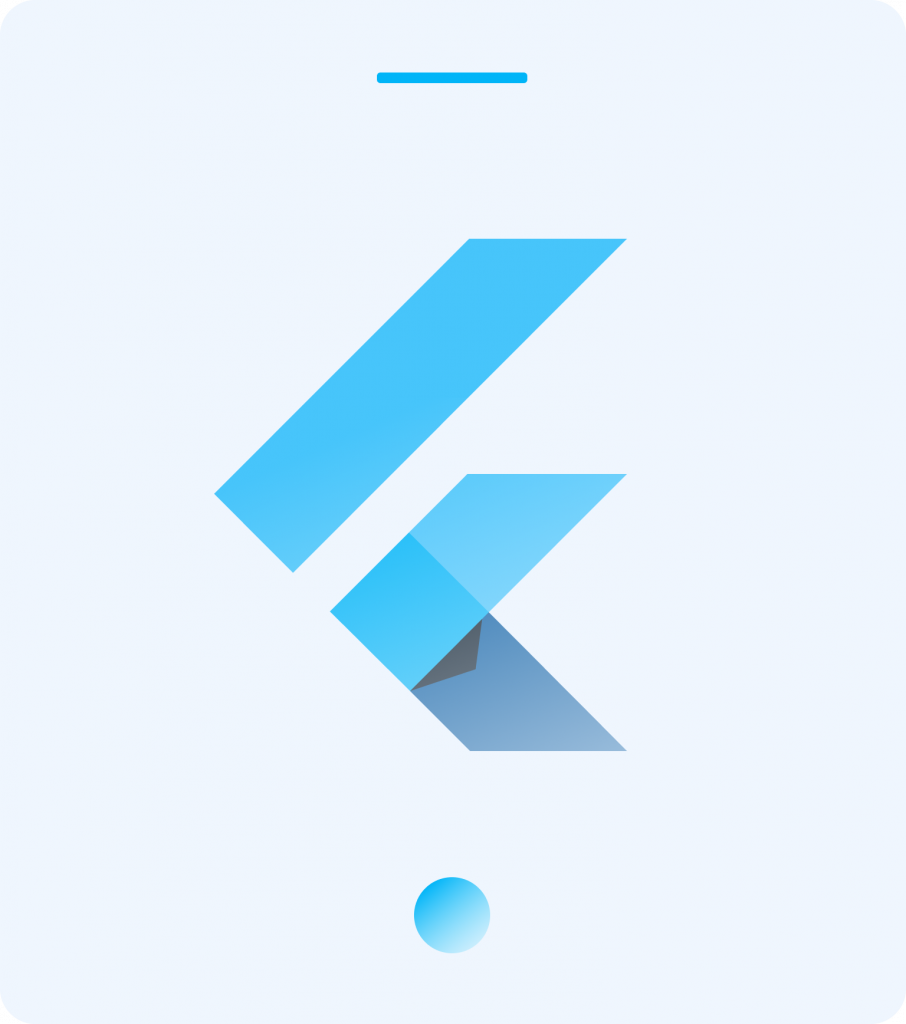 Regarding Flutter development, we uphold several essential code quality practices. Our expert Flutter developers employ these practices to ensure high-quality and productive work on your projects. When you choose to hire Flutter developers from the Ficus team, you can expect the following benefits:
Well-structured Projects:
Our developers ensure proper organization of files, folders, and subfolders, creating a well-structured project. It promotes code readability and maintainability, enabling efficient collaboration and future scalability.
Clean and Efficient Code:
We prioritize writing clean and robust code. Our developers follow best practices to create code that is easy to understand, modify, and optimize. It results in a maintainable codebase and enhances overall development productivity.
Author's Approach to Functions:
We emphasize an author's use of functions. Each function is treated as an original creation rather than copied from external sources. It ensures code uniqueness, improves reliability, and reduces the risk of potential issues.
Preventing Security Attacks:
Our developers utilize special modules and frameworks to mitigate security risks. By implementing preventive measures, such as protection against cross-site scripting (XXS) attacks, we ensure the security and integrity of your Flutter applications.
By promoting these code quality practices, we guarantee exceptional Flutter development services. With a well-structured project, clean code, an author's approach to functions, and security measures in place, we deliver high-performance and reliable Flutter applications to meet your business needs.
Why Hire Flutter Developers from Ficus Technologies?
Productivity and Efficiency
We promote productivity and efficiency by leveraging best practices and employing efficient development workflows. Our skilled Flutter developers utilize modular architecture, code reuse, and performance optimization techniques to deliver highly effective and efficient applications.
We provide timely support throughout the project lifecycle. Our Flutter Developer ensures quick response times, effective communication, and proactive troubleshooting. We understand the importance of delivering projects on time and offer continuous support to meet deadlines and ensure client satisfaction.
We recognize the significance of delivering visually appealing and user-friendly applications. Our Flutter developers possess strong UI/UX expertise and stay updated with the latest design trends. They create intuitive user interfaces, implement smooth animations, and ensure consistent branding, resulting in applications with exceptional UI/UX experiences.
We believe in providing tailored solutions that address your specific business requirements. Our Flutter developers collaborate closely with you to understand your goals, preferences, and unique challenges. By taking an individualized approach, they deliver solutions aligned with your vision, ensuring your application stands out and meets your needs.
Thinking about
outsourcing in Ukraine?
Innovate, get to market faster, and gain a competitive edge with our services.
Hire Flutter Developers in 5 Simple Steps
Our IT Outstaffing process is intended to ensure we comprehend our client's needs and requirements to provide the best staffing solutions. The following are the stages in our IT Outstaffing company.
Determining the client's demands to the candidate
We begin by grasping our customer's staffing demands and requirements. It includes knowing the project's scope, timetable, plans and deadlines, the number of specialists required, etc.
Interview between client and candidate
Once prospective applicants have been found, we perform a comprehensive evaluation process that includes a technical interview and skills evaluation. It allows us to ensure that the individuals we suggest are formally qualified and culturally compatible with our customer's companies.
Approval of the candidate
After two preliminary stages, we will be ready to select the best developers from our team according to your needs.
This is one of the essential stages where we try to consider all the conditions of cooperation which will be comfortable for our client.
Onboarding a developer for a client project
We also assist our customers with onboarding after choosing the candidates they wish to collaborate with.
testimonials
Find out more about our client's experience of working with Ficus Technologies and its results for their business.
The entire process of hiring was simple. We had a strict deadline and needed to find profs for our project, and Ficus made it: the staff they hired was extremely knowledgeable and provided us with a diverse pool of highly qualified software development services. We were delighted with their level of service and for sure would hire them again.
I strongly recommend staffing services from Ficus Technologies for those looking for good developers. Their distinguishing feature is that they took the time to learn about our company's needs and culture, guaranteeing a good fit. So, they studied our project and found an efficient and communicative team of software developers. Thanks to such staffing solutions, we could succeed in our project.
8allocate needed assistance and was discovering competent developers, and the Ficus Technologies team connected us with various highly qualified specialists. The staff they offered was extremely accommodating and made the whole process stress-free. Our company applauds their knowledge and strongly recommends their services to every business because they are at the highest level.
We found an ideal software developer for our company thanks to Ficus Technologies. We were impressed by the high caliber of software engineers they presented to us during the process, which was smooth and efficient. After completing the project, we strongly advise anyone seeking staffing solutions to address the Ficus Technologies company.
Our company urgently needed a Frontend developer with React.Js knowledge. We contacted Ficus Technologies about possibly engaging their specialist to work on our project, and they provided us with a developer whose technical skills fully met our needs. The project was completed on time and met all our requirements. We highly recommend Ficus Technologies.
We had an urgent need for a skilled professional, and the Ficus Technologies team went above and beyond our expectations. They successfully identified competent specialists for our project, enabling us to swiftly fill the vacant position. We applaud their professionalism and wholeheartedly endorse their services for any enterprise.
They worked challenging and gave us quality services for us. It was an excellent experience of cooperation with the Ficus Technologies team, which is professional and proactive and supplied outstanding software developers to our organization. We are incredibly thankful for their assistance and would gladly hire them again for our future projects.
Frequently asked questionS
What is the primary use of Flutter?
Flutter is primarily used for developing cross-platform mobile applications. It allows developers to write code once and deploy it on multiple platforms, providing a consistent user experience across iOS and Android devices.
Is Flutter used only for web development?
No, Flutter is not limited to web development. While it is commonly used for mobile app development, Flutter can also be utilized for creating desktop and web applications. It offers a single codebase approach for building applications across various platforms.
What are the Fundamental Technical Skills Every Flutter Developer Should Have?
Every Flutter developer should possess strong skills in Dart programming, the Flutter framework, UI/UX design, working with RESTful APIs, debugging and testing, and version control (e.g., Git). All the Ficus Technologies Flutter developers have these skills, which one is essential for developing high-quality Flutter applications.
Where do I hire the best remote Flutter developers?
To hire the best remote Flutter developers, consider Ficus Technologies. Ficus is a reputable company with a record of delivering high-quality software solutions. Our expertise, commitment to quality and timely project delivery make us an excellent choice for your Flutter development needs.