Hire Node.Js Developers
Undoubtedly, advanced Node.Js programming facilitates your processes in multiple ways. However, when we talk about important aspects of every modern business, such as Node.Js development services, we understand that hiring good specialists is challenging today. Therefore, Ficus Technologies is the company you should contact if you want to Hire Node.Js Developer.
Why

choose Node.js developers?

Business owners need to understand why Node.Js development is one of the most excellent ways to get high-quality software. We're presenting three of the most important features of working with Ficus Node.Js developers.
Code Quality Practices We Promote and Check during Node.Js development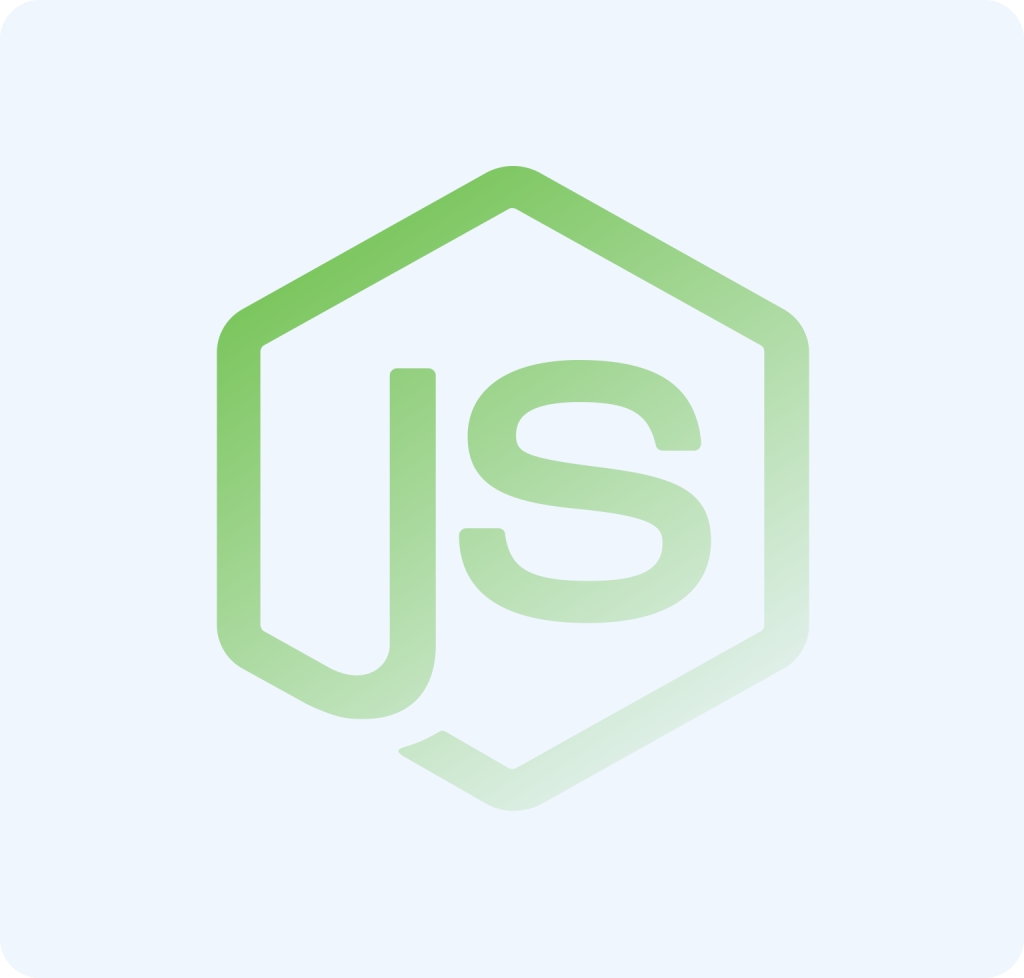 There are several good practices for coding and checking advanced Node.Js programming. Here we would like to explain in detail each of the practices used by expert Node.Js developers to do work on your project even more qualitatively and productively. You need to know that when you hire Node.Js developer from the Ficus team, you will get the following:
A well-structured project;
Clean and powerful code;
Author's approach to using functions;
Prevention of various types of attacks.
One of our best practices is a good structure. Each project is correctly divided into files, folders, and subfolders. Professional Node.Js development services do not make the files too big and consider the API end to get the best application.
If you decide to hire Node.Js developers, you should ensure these developers use code formatting tools. Code boosters have the advantage of making the code better and much cleaner, which is essential to you as a customer.
Hiring a Node.Js developer who uses the author's approach to using functions is better. Each function must be its authorship, not a segment of code copied from the Internet. Besides, when you hire Node.Js developers who use special modules, you can avoid XXS attacks, during which malicious scripts are injected into sites.
Why Hire Node.Js Developers from Ficus Technologies?
Our developers is skilled professionals who can jump right in as key members of your team, contribute fast, and collaborate with you to cut down on onboarding time.
Flexibility and Personalization
Hiring a Node.Js developer on an Outstaffing basis allows you to maintain the connection with the contracted company for as long as it is needed and according to specific requirements, which cannot be done with employees in payroll. This form of work does not add costs to our payroll. Having flexibility also means being able to customize the service. There are no standard packages but solutions tailored to your needs throughout the service.
Competitiveness in the market
A well-optimized company efficiently completes more tasks simultaneously, improving productivity and ensuring a better position in the market. If you increase the company's competitiveness, you have achieved greater agility, so your team will be able to adapt faster to changes and unforeseen events. As you can see, when businesses hire Node.Js developers, it is beneficial.
Knowledge and Experience for your safety
There's no doubt that Node.Js development services are working for the benefit of businesses around the world. Behind the hire Node.Js developers, there will be a CTO (Chief Technology Officer) and a team of experienced developers who support and support the assigned staff, doing teamwork that ensures the service.
Thinking about
outsourcing in Ukraine?
Innovate, get to market faster, and gain a competitive edge with our services.
Hire Node.Js developers in 5 Simple Steps
Our IT Outstaffing process is intended to ensure we comprehend our client's needs and requirements to provide the best staffing solutions. The following are the stages in our IT Outstaffing company.
Determining the client's demands to the candidate
We begin by grasping our customer's staffing demands and requirements. It includes knowing the project's scope, timetable, plans and deadlines, the number of specialists required, etc.
Interview between client and candidate
Once prospective applicants have been found, we perform a comprehensive evaluation process that includes a technical interview and skills evaluation. It allows us to ensure that the individuals we suggest are formally qualified and culturally compatible with our customer's companies.
Approval of the candidate
After two preliminary stages, we will be ready to select the best developers from our team according to your needs.
This is one of the essential stages where we try to consider all the conditions of cooperation which will be comfortable for our client.
Onboarding a developer for a client project
We also assist our customers with onboarding after choosing the candidates they wish to collaborate with.
testimonials
Find out more about our client's experience of working with Ficus Technologies and its results for their business.
The entire process of hiring was simple. We had a strict deadline and needed to find profs for our project, and Ficus made it: the staff they hired was extremely knowledgeable and provided us with a diverse pool of highly qualified software development services. We were delighted with their level of service and for sure would hire them again.
I strongly recommend staffing services from Ficus Technologies for those looking for good developers. Their distinguishing feature is that they took the time to learn about our company's needs and culture, guaranteeing a good fit. So, they studied our project and found an efficient and communicative team of software developers. Thanks to such staffing solutions, we could succeed in our project.
8allocate needed assistance and was discovering competent developers, and the Ficus Technologies team connected us with various highly qualified specialists. The staff they offered was extremely accommodating and made the whole process stress-free. Our company applauds their knowledge and strongly recommends their services to every business because they are at the highest level.
We found an ideal software developer for our company thanks to Ficus Technologies. We were impressed by the high caliber of software engineers they presented to us during the process, which was smooth and efficient. After completing the project, we strongly advise anyone seeking staffing solutions to address the Ficus Technologies company.
Our company urgently needed a Frontend developer with React.Js knowledge. We contacted Ficus Technologies about possibly engaging their specialist to work on our project, and they provided us with a developer whose technical skills fully met our needs. The project was completed on time and met all our requirements. We highly recommend Ficus Technologies.
We had an urgent need for a skilled professional, and the Ficus Technologies team went above and beyond our expectations. They successfully identified competent specialists for our project, enabling us to swiftly fill the vacant position. We applaud their professionalism and wholeheartedly endorse their services for any enterprise.
They worked challenging and gave us quality services for us. It was an excellent experience of cooperation with the Ficus Technologies team, which is professional and proactive and supplied outstanding software developers to our organization. We are incredibly thankful for their assistance and would gladly hire them again for our future projects.
Frequently asked questionS
When were Node.Js introduced?
Node.Js is a relatively new phenomenon in the IT field. Node.Js formally started working in 2013. That's why not so many teams can deal with Node.Js. When companies hire Node.Js developers, they get updated software development. Node.Js receives international support and user input to improve and extend the platform as an open-source project. As such, the community is growing and providing more support and resources for beginners and professionals.
Is Node.Js a framework?
Node.Js allows for both client-side and server-side coding in Javascript, resulting in a powerful combination of front-end and back-end development. It is the most crucial advantage of advanced Node.Js programming. It also removes the limitation of using two resource teams, and you can save significant resources for the project's overall development.
When using Node.Js?
As you know, Node.Js is feature-rich, lightweight, and fast, and you can speed up your overall development time. Additionally, our developer's team has access to a wealth of Node.Js libraries, ready-to-use applications, and GitHub resources. It will significantly reduce the development and fixing time. As a result, you will reduce your time to market.
Why use Node.Js?
Node.Js development services require little memory and server-side resources. Software developers can use IoT development to enable simultaneous connectivity between different devices. Node.Js is single-threaded, which can handle multiple simultaneous connections with high performance. Running non-blocking threads also makes Node.Js faster and more efficient.
Which companies use Node.Js?
Companies that hire Node.Js developers to know what effect they will get! The company could carry out a selection process that will take time and effort, or it could hire a subcontracting company to help it find the developers that meet its IT requirements, which means more time and money. Transport, building, fashion and food businesses, and others use Node.Js.