Hire Vue.Js & Laravel Full-Stack Developers
Whether you need assistance with architecting, designing, and building new projects or configuring server environments, Ficus Technologies Vue.js and Laravel full-stack developers have the necessary expertise. By hiring Vue.Js & Laravel full-stack developers, you can ensure the successful implementation of your web projects with a combination of powerful front-end frameworks and a versatile back-end framework.
Why

choose Vue.Js & Laravel Full-stack developers?
Code Quality Practices We Promote and Check during Vue.Js & Laravel development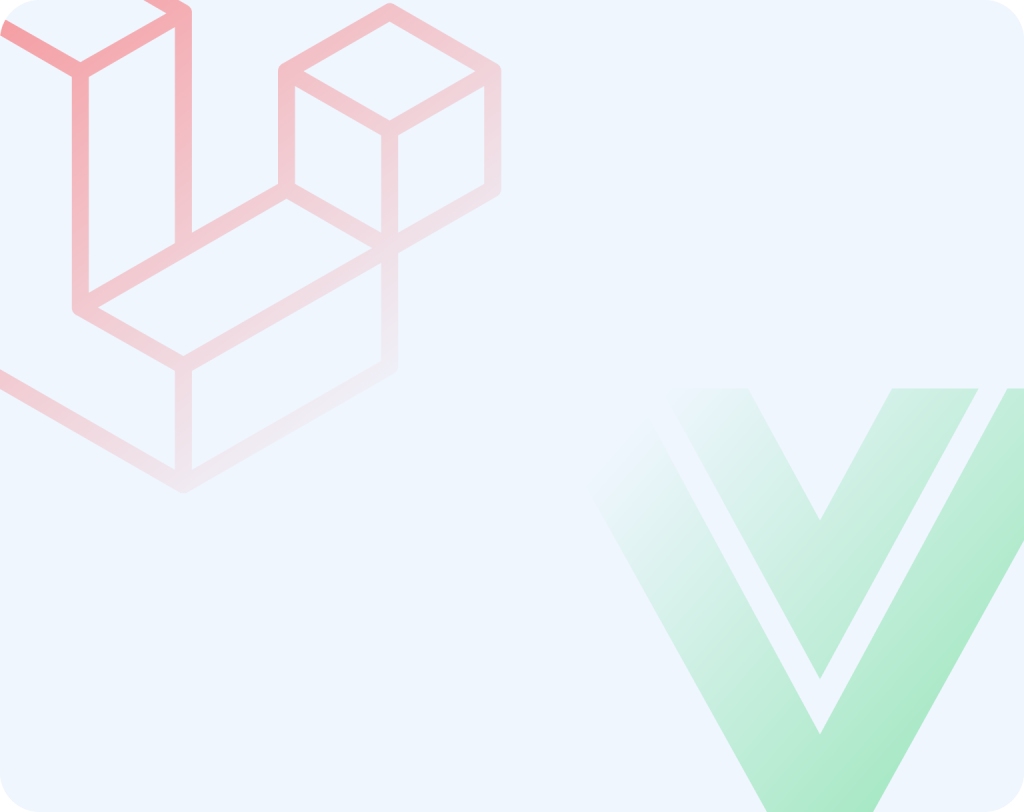 With the full-stack development of Vue.js and Laravel, developers encourage and audit various methods to guarantee high-quality code. These are three generally endorsed and verified code quality practices: Following the best practices for Vue.js and Laravel: Developers adhere to the best practices for Vue.js and Laravel. Some best practices include naming components appropriately, avoiding specific directive combinations, such as v-if and v-for, using calculated properties for filtering, and using the key attribute with v-for.
Consistency and readability must be ensured for high-quality code written in Vue.js and Laravel full-stack development. Developers utilize descriptive variable and function names, use correct indentation and formatting norms, and maintain consistent code styles. Maintainability is improved, possible problems are decreased, and teamwork is improved with consistent and legible code.
Performing code reviews and testing: Frequent code reviews and testing are crucial for assuring code quality in the full-stack development of Vue.js and Laravel. To confirm the usability and dependability of the code, developers should also create and run tests, including unit tests and integration tests. Coding reviews and testing make the program more resilient, assist in finding issues, and enhance code quality.
Why Hire Vue.Js & Laravel Full-Stack Developers from Ficus Technologies?
Reducing the cost of the project without losing quality
If you want to hire Vue.Js & Laravel developers, you should know that the start-up cost of these frameworks can be lower than that of others due to a good set of supported libraries.
Wide range of working tools and frameworks
Our Laravel and Vue.Js developers have quite a rich stack of technologies at their disposal. Apart from these two frameworks, they can solve front-end and back-end tasks using JavaScript, PHP, and many of their frameworks.
Flexibility and adaptability
Effective, flexible, and adapted solutions to your project needs are what you get when you hire Vue.Js & Laravel developers in our company. In addition, we can involve our Vue.Js & Laravel developers in several projects for which complex solutions will be provided.
Both Laravel and Vue are suitable for medium-sized applications and MVPs. High speed at the start allows you to make MVP in a short time. In addition, the scalability inherent in the code will help dynamically develop the project.
Thinking about
outsourcing in Ukraine?
Innovate, get to market faster, and gain a competitive edge with our services.
Hire Vue.Js & Laravel Full-Stack Developers in 5 Simple Steps
Our IT Outstaffing process is intended to ensure we comprehend our client's needs and requirements to provide the best staffing solutions. The following are the stages in our IT Outstaffing company.
Determining the client's demands to the candidate
We begin by grasping our customer's staffing demands and requirements. It includes knowing the project's scope, timetable, plans and deadlines, the number of specialists required, etc.
Interview between client and candidate
Once prospective applicants have been found, we perform a comprehensive evaluation process that includes a technical interview and skills evaluation. It allows us to ensure that the individuals we suggest are formally qualified and culturally compatible with our customer's companies.
Approval of the candidate
After two preliminary stages, we will be ready to select the best developers from our team according to your needs.
This is one of the essential stages where we try to consider all the conditions of cooperation which will be comfortable for our client.
Onboarding a developer for a client project
We also assist our customers with onboarding after choosing the candidates they wish to collaborate with.
testimonials
Find out more about our client's experience of working with Ficus Technologies and its results for their business.
The entire process of hiring was simple. We had a strict deadline and needed to find profs for our project, and Ficus made it: the staff they hired was extremely knowledgeable and provided us with a diverse pool of highly qualified software development services. We were delighted with their level of service and for sure would hire them again.
I strongly recommend staffing services from Ficus Technologies for those looking for good developers. Their distinguishing feature is that they took the time to learn about our company's needs and culture, guaranteeing a good fit. So, they studied our project and found an efficient and communicative team of software developers. Thanks to such staffing solutions, we could succeed in our project.
8allocate needed assistance and was discovering competent developers, and the Ficus Technologies team connected us with various highly qualified specialists. The staff they offered was extremely accommodating and made the whole process stress-free. Our company applauds their knowledge and strongly recommends their services to every business because they are at the highest level.
We found an ideal software developer for our company thanks to Ficus Technologies. We were impressed by the high caliber of software engineers they presented to us during the process, which was smooth and efficient. After completing the project, we strongly advise anyone seeking staffing solutions to address the Ficus Technologies company.
Our company urgently needed a Frontend developer with React.Js knowledge. We contacted Ficus Technologies about possibly engaging their specialist to work on our project, and they provided us with a developer whose technical skills fully met our needs. The project was completed on time and met all our requirements. We highly recommend Ficus Technologies.
We had an urgent need for a skilled professional, and the Ficus Technologies team went above and beyond our expectations. They successfully identified competent specialists for our project, enabling us to swiftly fill the vacant position. We applaud their professionalism and wholeheartedly endorse their services for any enterprise.
They worked challenging and gave us quality services for us. It was an excellent experience of cooperation with the Ficus Technologies team, which is professional and proactive and supplied outstanding software developers to our organization. We are incredibly thankful for their assistance and would gladly hire them again for our future projects.
Frequently asked questionS
Why hire Laravel and Vue.Js developers?
These two frameworks are delivered in pairs. Vue is easier to use and maintain than other JS frameworks, reducing project development and maintenance time. Any Laravel developer will be able to understand and write on Vue easily. As a result, hiring Laravel and Vue.Js developers saves development time. And we save time for maintenance and correction of possible bugs.
What can you build with Vue.Js & Laravel?
Since both of these frameworks are supplied in pairs, their ideal application would be the creation of web applications and sites based on MVC. But in addition, Laravel and Vue.Js developers can use them in scalable web projects, applications, and various MVPs.
When using Vue.Js & Laravel?
If your project does not have a large scale or is an MVP, then Vue.Js & Laravel developers will be the best choice. Because of Vue and Laravel, it is possible to quickly and stably implement a project with minimal, as for this class, costs.